Joplin Mobile Truck Repair
Joplin Mobile Truck Repair – Truck Repair Services – Joplin, MO
Joplin Mobile Truck Repair is the most trusted and reliable truck repair company in the area. We have been servicing the area for many years and have a proven track record of quality workmanship and customer satisfaction. We offer a wide range of services including engine repair, transmission repair, electrical repair, and much more. We also offer 24/7 emergency roadside assistance so you can get back on the road as soon as possible. We are fully licensed and insured so you can rest assured that your truck is in good hands. Contact us today at (417) 815-0482 to schedule a free consultation.

About Joplin Mobile Truck Repair
Joplin Mobile Truck Repair is the only place you need to go for mobile industrial vehicle repair. Our technicians come to you, so there's no need to tow your vehicle or pay any additional fees.
We offer convenience, quality, and speed all in one package. We know that time is money for you, which is why we work quickly and efficiently to get your repairs done right the first time.
We service all types of makes and models of industrial vehicles including:
Semi trucks

Tow trucks

Construction Equipment

Farm equipment

Dump trucks

Dozers
And more!
No matter the problem, our highly trained and experienced team can take care of any repair service your vehicle needs. Some of our most common services include:
Engine Repair

Transmission Repair

Brake Repair

Electrical system repair

Suspension service

24/7 emergency roadside assistance
So don't delay. If you're in a jam about how to fix your big rig, dial (417) 815-0482.
Joplin Mobile Truck Repair Services
Roadside Help at Any Time of the Day
Whether you're stranded after midnight in a shady part of town or stuck on the shoulder during lunch hour, our team will come to you. We understand that breakdowns happen when you least expect them, which is why we offer 24/7 emergency roadside assistance.
Don't be a victim of a tow truck scam. If your vehicle breaks down, call us first and we'll send help right away. Our courteous and efficient staff will know just what to do.
Dial (417) 815-0482 to get free estimates.
Engine Diagnostics & Full Repair
At our shop, we have both the tools and the skilled staff necessary to fix your industrial engine- whether it runs on diesel or petrol. Our mobile trucks are equipped with state of the art engine diagnostic and repair tools, so we can quickly assess what's going wrong with your truck. 
In addition to fast and accurate diagnostics, we also provide full engine repair services. This includes everything from minor tune-ups to complete engine rebuilds.
No matter what type of engine problem you're having, we can help. And we'll do it at a time and place that's convenient for you.
Transmission Repair & Service
At our shop, we are meticulous when it comes to transmission repair because a properly running transmission is key to the longevity of your vehicle. We have experience repairing every type of commercial transmission- manual, automatic, and hydraulic. 
We keep many parts in stock at our shops, such as clutch components, gears, and torque convertors. However, if we don't have a certain part in stock that you need, we can order it quickly. Contact us today at (417) 815-0482!
Suspension Service
A bump-free ride is crucial for both you and your freight. You don't want hot coffee sloshing around in the cab, and no one wants to find a two-week-old bag of chips wedged under the seat.
We offer suspension service to keep your truck like new. We can do simple spring repairs or complete air ride conversions for both the cab and trailer. The parts we have in stock are shocks, springs, struts, sway bars, bushings, and so much more.
When we don't have a part, we'll order it. It'll be here fast, and before you know it you'll be riding smoothly.
Brake Repair & Service
Here at Joplin Mobile Truck Repair, we take brake repair and servicing very seriously. We understand that your brakes are one of the most important safety features on your truck, and we want to help you keep them in good working condition.
Whether you need a simple pad replacement or a complete brake job, we're here to help. We'll diagnose the problem, give you a free estimate, and get the work done quickly so you can get back on the road. Dial (417) 815-0482 now!
Electrical System Repair
The electrical system in your truck is a complex beast. But our team of mobile technicians have the skills and experience needed to diagnose and repair any electrical problems you're having.
We have the latest diagnostic tools and equipment, and our technicians are highly trained in electrical system repair. So whether you're having trouble with your lights, your starter or anything in between, we can help get you back on the road again. Contact us today at (417) 815-0482!
Reefer Units
We know how important it is to have a working reefer unit, especially when you're transporting perishable goods. That's why Joplin Mobile Truck Repair offers repair and service for reefer units. We can come to you, diagnose the problem and get your reefer up and keep those cutlets cool.
And while we're at it, we'll do a full inspection of your unit to make sure everything is in good working order. Because we want you–and your cargo–to have a safe trip.
Fleet Maintenance (Any Sized Fleet)
We don't just fix one truck at a time–we have the capability to mend whole fleets. You only need to schedule when you would like us to come by. Furthermore, we do regular preventive maintenance so that your trucks will be back on the road in no time. The vehicles in your fleet are costly, and we understand that. As such, we will treat them with care. If you want to learn more about our fleet services, please reach out to us for more information – dial (417) 815-0482 now!
Nor does the size of your fleet present a problem. We've worked on fleets of 2 to fleets of 50. Our boys know just how to keep a convoy on the road. It's all part of the service at Joplin Mobile Truck Repair.
Farm & City Equipment Repair
We can help you with any type of equipment, including but not limited to dump trucks, combines, back-hoes, and pavers. Our mobile technicians are equipped with the latest tools and diagnostic technologies so that we can quickly come to you and resolve your problem. We pride ourselves on our fast turnaround times and excellent customer service.
Joplin Mobile Truck Repair is your one-stop shop for all your truck repair needs. We offer engine diagnostics and full repair services, transmission repair and service, brake repair and service, electrical system repair, suspension service, reefer units, farm and city equipment repair, and more. We come to you, so you can get back on the road quickly. Give us a call today at (417) 815-0482.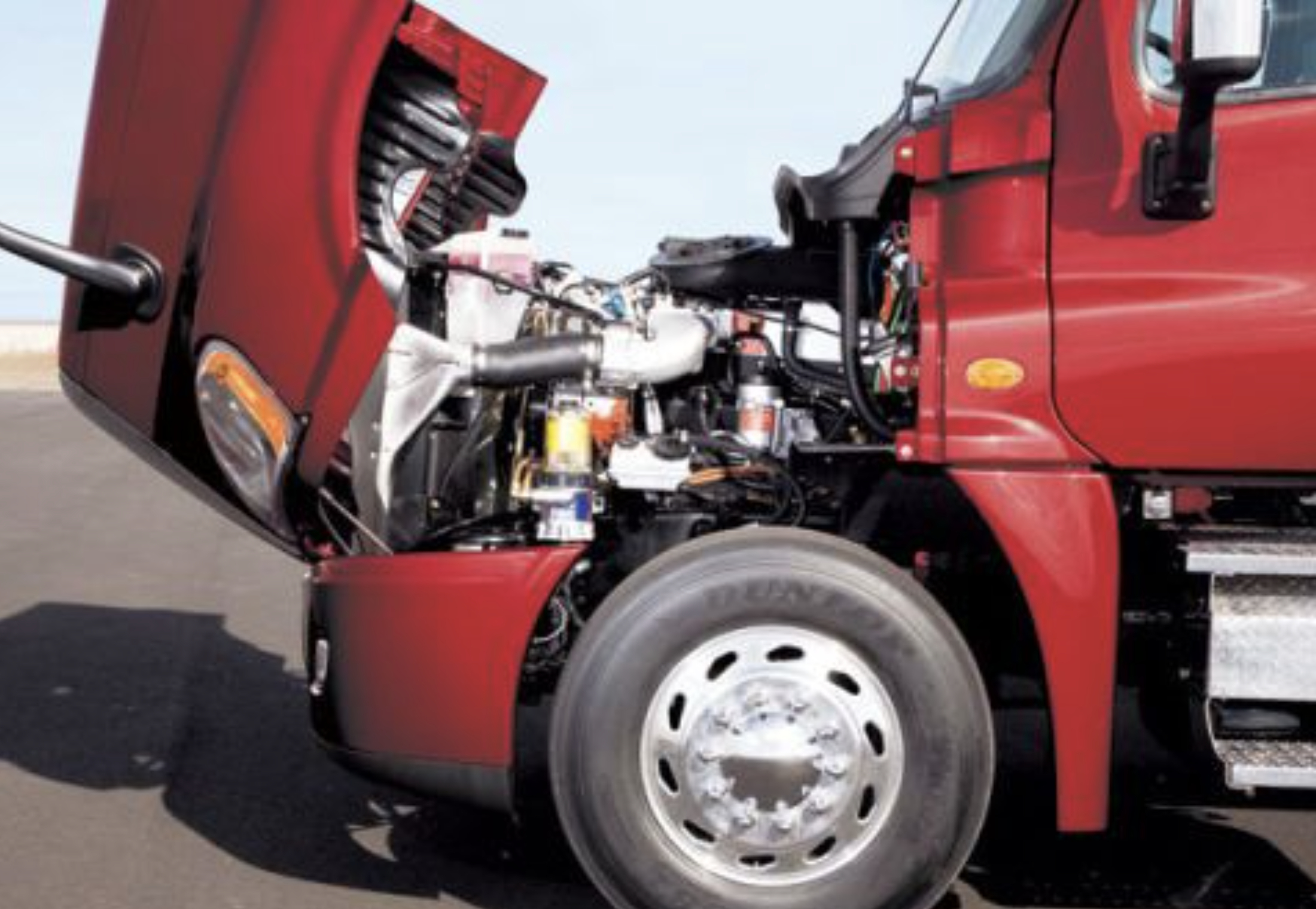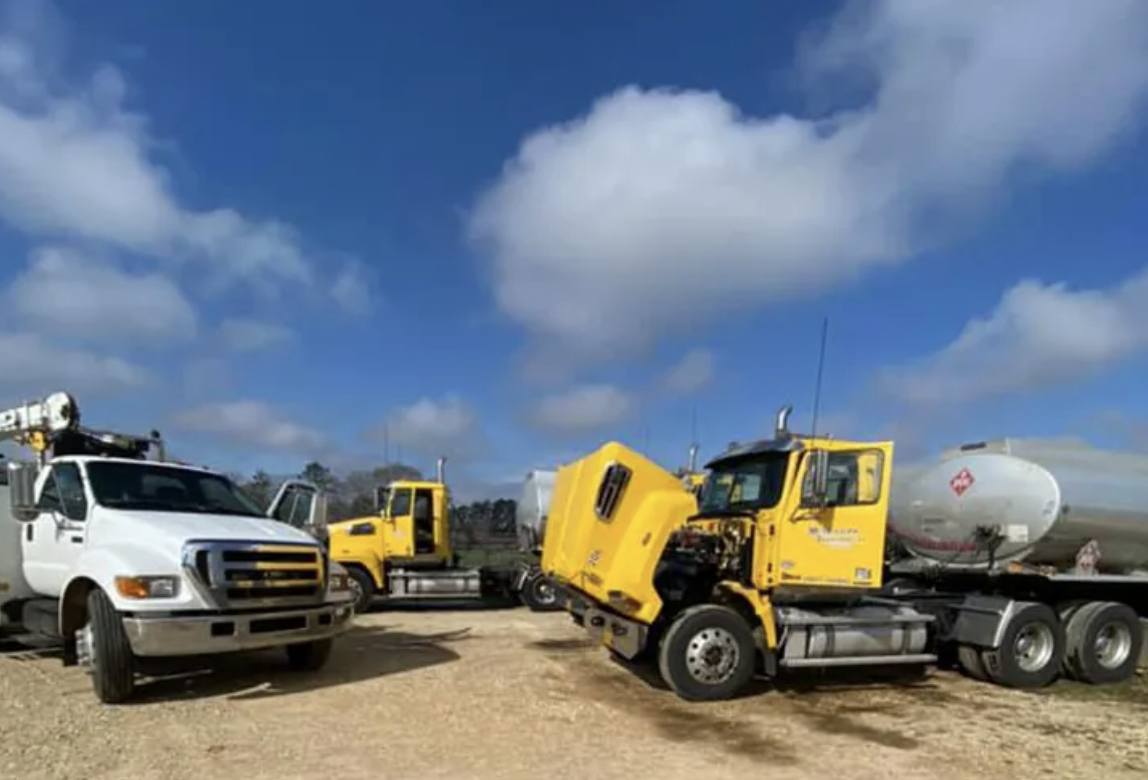 Contact Us Today
When it comes to keeping your fleet on the road, there's no company more dedicated to quality service than Joplin Mobile Truck Repair. Our team of highly trained and experienced technicians is available 24/7 to help you with all your truck repair needs. We know how important it is to keep your business running smoothly, so we offer a wide range of services designed to get your trucks back on the road as quickly as possible. Contact us today at (417) 815-0482 to learn more about what we can do for you.